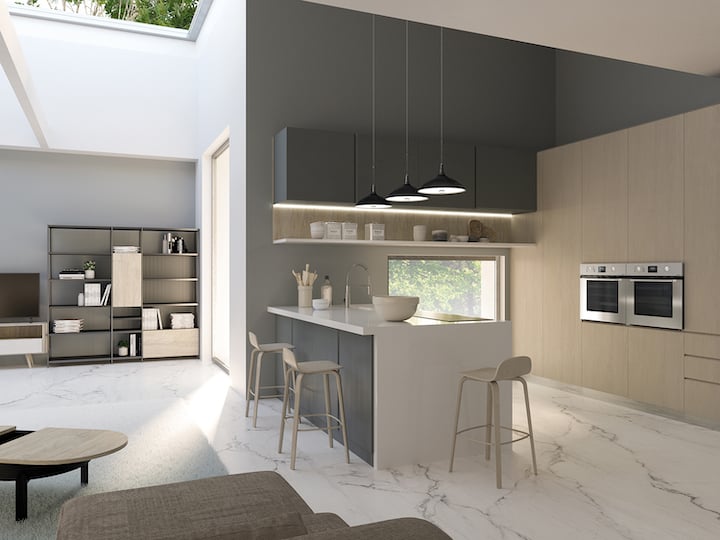 Developments in the household appliances sector: a chat with Marco Guerzoni
Innovation, aesthetics and technology, these are the characteristics of the new household appliances that are increasingly becoming the protagonists of the kitchen environment and true furnishing elements. What have manufacturers in the sector decided to focus on? How is the range of cooking appliances evolving?
With the support of Marco Guerzoni, Marketing Director of Glem Gas SpA, an Italian company specialising in the production of cooking appliances, we analyse some of the future scenarios of the home appliance sector with a focus on cooking appliances.
More specifically, in this article we will focus on::

What are the trends in large and small household appliances for 2022?
Click on the button below and discover the infographic dedicated to home appliance trends.


Glem Gas: an overview of the company
Good morning Dr Guerzoni, before we begin our interview can you tell us about your role within Glem Gas? What does your company do?
Glem Gas SpA has been operating in the field of Made in Italy cooking appliance manufacturing for over 60 years, specifically in Modena, and proudly upholds its values and a consolidated identity recognised globally from this land. Glem Gas currently distributes products in more than 60 countries around the world, remaining faithful to its mission of being "Specialists in cooking", with obsessive attention to every detail in order to obtain products that are optimised in terms of performance and ergonomics, more beautiful and yet accessible. Today, the company continues its journey with determination, continuing to take inspiration from its homeland and the people who are part of it to embrace change with a proactive spirit, paying attention to the issues of rationalising resources and saving energy.
My role within the company relates to group marketing management: specifically, I manage the strategic marketing part and coordinate the communication of the various Glem Gas brands. I also have a role at management level as a member of the company's board of directors.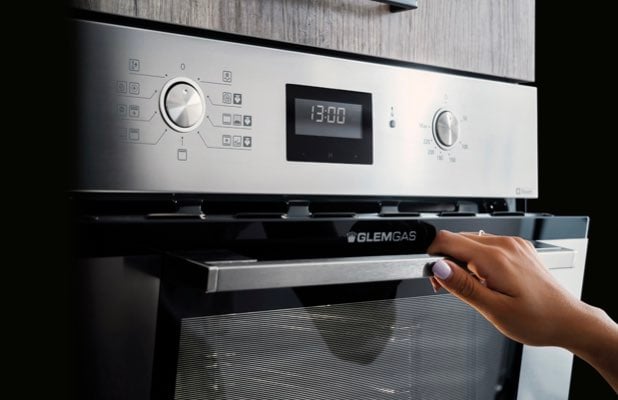 Developments in the household appliances sector
How has the household appliance sector changed in recent years?
The last two years have certainly been characterised globally by an abnormal demand for products resulting from the fact that the pandemic and its effects have shifted consumption towards the home environment. The sector has therefore benefited from this remarkable growth, while at the same time having to cope with the highly critical situation on the supply side, where the availability of raw materials, components and related transport costs have impacted the production dynamics of the entire sector.
In terms of trends, the home appliance industry has confirmed its evolutionary tendencies over the years towards products offering a better user experience, new functionalities, technologies and energy efficiency. The inflationary effect of these months is not insignificant and will undoubtedly affect the future dynamics of the industry, not so much in terms of change but certainly in terms of transition times to new technologies.
Home appliances and technological innovation: what are the trends of the moment?
With the spread of IoT, today we cannot avoid talking about Smart homes also with regard to the whole household appliance sector. Connectivity and technology will be increasingly integrated into everyday life and it is clear that this is a growing trend.
In such a context, connectivity and simplicity will necessarily go increasingly hand in hand. At Glem Gas, our approach is to provide a product that is simple to use, accessible to many, where the user can get the most out of it by interacting with it, without necessarily getting lost in technicalities or unnatural gestures.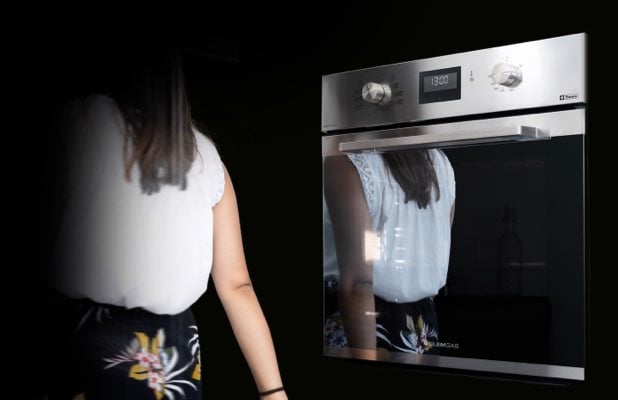 What is the trend in the design of new kitchen appliances from an aesthetic and design point of view?
Today the appliance is considered the true protagonist of the kitchen and a furnishing element: whether it is extremely minimal and modern, designed to be completely integrated with the cabinet, or conceived with a personality and an attractive colour, to attract attention from the first glance.
Glem Gas wants to make appliances that communicate and transmit their style identity in the best possible way. Just think of our new Dinamico oven line, with its original style and ever-moving lines with a strong reference in the door frame to the mechanical tradition of the Emilian territory (supercar), or the Riflexo line with its extremely rational and essential aesthetics. Colour plays an important role, both in our free-standing ranges, think of Specialista, and in our new range of built-in ovens and hobs. It lends personality to the product giving the user added value to our selection of models, expanding the range choice even further, not only in terms of size and functionality but also in terms of style for furnishing one's kitchen environment.
The collaboration between SLIM and Glem Gas
Glem Gas has an ongoing collaboration with SLIM: what do you consider to be the strengths of this partnership?
We have been working with SLIM for almost 10 years. Glem Gas' continuous need and demand for functional and, at the same time, aesthetic components has contributed to the success of this long relationship. SLIM has a wide and diverse range and offers a large selection of indicator lights, the main item of interest for us. Our demand is fully satisfied by SLIM, which manages to maintain a high level of service and supply, ensuring continuous availability of material and high quality.
In your opinion, can the light detail provide added value to the finished product?
In our long experience, we can say that one of our goals has always been to leave no detail out. As "Specialists in cooking" and Italian manufacturers, we believe that attention to every single detail is the real added value we can offer our users. Every detail is designed and developed to be useful, functional, at the service of the consumer. Light signalling can provide added value to the appliance, but the functional component mustn't be forgotten in its original design.
We would like to thank Marco Guerzoni for this valuable contribution.


If you would like to keep up to date with the latest news on SLIM application areas and light signalling products, click on the button below and subscribe to our newsletter!