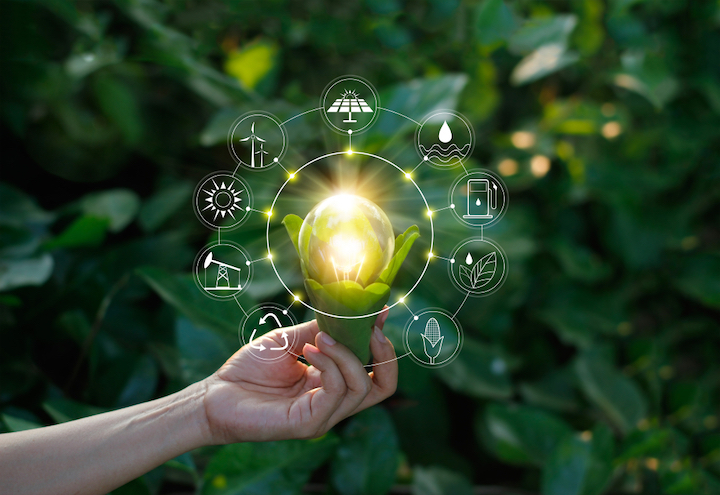 Sustainability and lighting: trends in the sector
Sustainability is an increasingly discussed topic in the context of ecological and energy transition, topics that are at the centre of political debate and projects in many European countries, including Italy.
Operating according to a sustainable model means limiting environmental impact, through responsible use of renewable and natural resources, in all areas.
In the lighting technology sector we are witnessing an increased focus on environmental sustainability, which increasingly involves research into new technologies and the study of innovative materials for the design of green lighting devices. This is an evolution of lighting for the development of more efficient sources with low environmental impact, with a view to a circular economy applied to this industry as well.
What are the trends for sustainable lighting? Let's discover them together in this article.

Do you want to know the basic steps for a customised lighting design? Click on the button below and discover the 7 most frequently asked questions when designing lighting fixtures.
Sustainable lighting: reducing consumption and eco-friendly materials
Lighting has an important role to play in the development of a sustainable model. Within the lighting industry, several elements can contribute to environmental pollution and consequent climate change. Whether it is lamps, fixtures or light sources, lighting is estimated to account for 20% of the world's electricity consumption.
Today, there is a strong orientation towards green economy by companies in the sector, an orientation that implies major changes, the profound redefinition of certain industrial and product manufacturing processes. What are companies in the lighting sector focusing on?
Reducing waste and energy consumption
For sustainable lighting with lower energy consumption, LED technology is the optimal solution, as it works by saving energy compared to other lamps.
In fact, the choice of a LED lamp or source requires a limited amount of energy for its power supply. LEDs consume less electricity than other lamps, up to 85% less, and also save a lot of money. The lower energy consumption of LEDs also means less carbon dioxide (CO2) is released into the atmosphere, which is better for the environment.
Another point in favour of LEDs as a sustainable lighting source is their durability. LEDs have a lifetime of up to 8 to 10 times longer than other sources. This means that there is no need to replace the light source frequently. Therefore, they allow not only a reduction in energy consumption but also a reduction in the waste of materials which, once their life cycle is over, cannot be reused and affect the level of global pollution.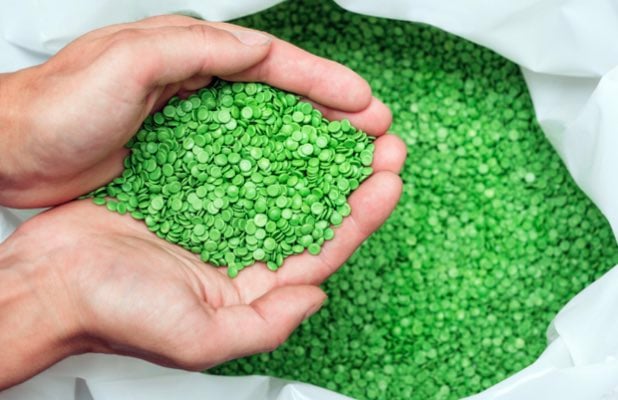 Eco-friendly materials
When we talk about sustainability, we are not only referring to the energy savings resulting from light sources. Light sources in turn are composed of a number of lighting components made of various materials (including plastics and metals), which are responsible for a lot of waste and, if not disposed of properly or recycled, are a source of pollution.
This is why companies are investing in reducing the plastic parts within the assembled product, replacing them with recycled and recyclable materials that are not derived from oil and, where possible, introducing the use of non-plastic materials.
The new frontier of plastics involves degradable and biodegradable polymers. Today, the most innovative technologies in research and development involve bio-based plastics and materials derived from mechanical recycling of these materials. Bio-based plastics are derived from natural elements and renewable sources that do not have the same harmful effects on the environment as oil. However, the use of these innovative materials is still being defined. Lighting and electronic design has to comply with very strict specific regulations, and today a full-scale use of these eco-friendly materials is not yet allowed. Polycarbonates have specific thermal characteristics and therefore cannot be used indiscriminately in every lighting solution: their use requires appropriate study and design.
In conclusion, on the lighting and sustainability front, there are good prospects for development that require professionals in the sector to go beyond the use of efficient light sources and to seek innovative technologies for the design of lighting devices that are less harmful to the environment.I
If you would like to keep up to date with the latest news on SLIM application areas and light signalling products, click on the button below and subscribe to our newsletter!