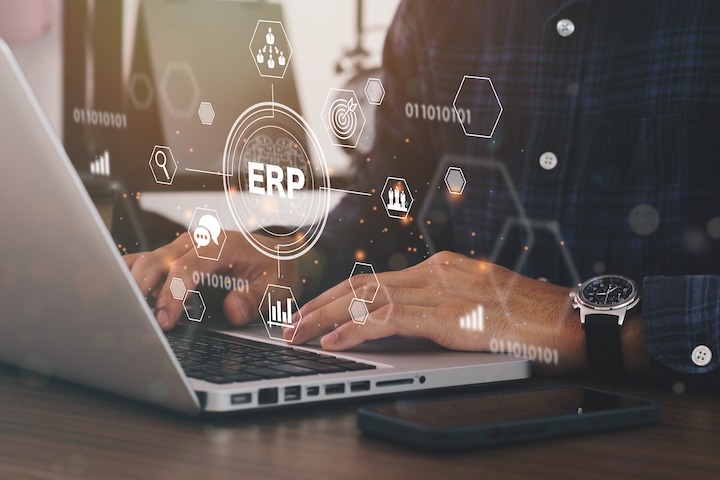 ERP system in SLIM: modern and efficient
Over the past few years, Industry 4.0 technology has generated a new wave of innovation and digital transformation in various industries. One of the systems that supports this evolution within industrial companies is Enterprise Resource Planning (ERP), an integrated business management system that enables companies to manage their activities in an efficient and coordinated manner.
In an Industry 4.0 context, ERP software evolves into a digital system integrated and interconnected with all business processes, providing real-time information and supporting decision-making with automated database collection
The ERP system plays a key role in the management of production, logistics, quality control and financial management, as well as in the integration of all these functions into a single platform.
This means that ERP systems are able to support companies in implementing highly automated and connected production processes, where digital technology and data analysis are the focus. By connecting with IoT devices, sensors and machinery, the ERP allows the entire product lifecycle to be monitored, from design to production, distribution and after-sales service, and this is also done within SLIM.
In this article we elaborate on the advantages of introducing a modern ERP system for SLIM customers.
Specifically, we talk about:
Click on the button below to find out more about our company!
Modern and up-to-date ERP system
An ERP system, which stands for Enterprise Resource Planning, consists of business management software designed to integrate, automate and manage business processes and functions in a single platform. In a constantly changing industry, ERP systems must also be modern and up-to-date to meet the needs of today's companies.
A modern, up-to-date ERP system must be able to provide advanced functionalities, such as artificial intelligence, data analysis and process automation, to support companies in their digital transformation and Industry 4.0. Furthermore, it must be easy to use and customisable to meet the specific needs of companies and industries. An intuitive interface can help users work more efficiently and manage information more accurately.
With a modern, up-to-date ERP system, companies can therefore streamline processes and activities, thereby improving the quality of products and services offered to customers.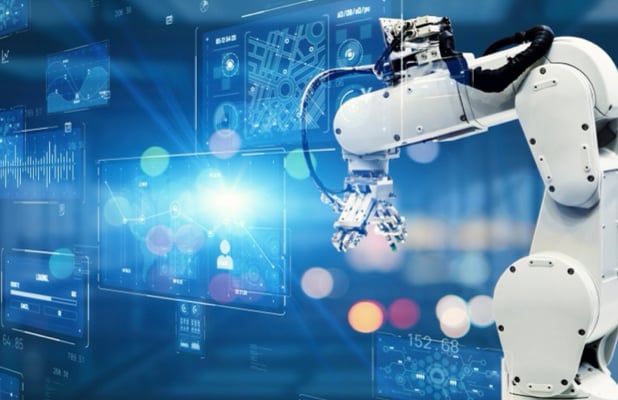 ERP system in SLIM and Industry 4.0
Since 2009, at SLIM we have introduced an ERP system that allows us to manage and oversee several activities within a single platform: administration, finance and costing; active and passive cycle; warehousing and production. This implementation enables to manage all customer data within the same system without losing crucial steps: you are always able to track the order, from the application to the creation stage, you can monitor where products are physically located within the company. All product, customer and combined product/customer data are easily managed with the SMEUP software. This system, in turn, also interfaces with other IT programs to create a real connection to the world of Industry 4.0. For example, data from the moulding department are transmitted from the ERP software to the Manufacturing Execution System, a system that oversees the plastic moulding department. The data of what is to be produced by the moulding department is thus easily forwarded to another software that plans the press loads and manages the progress and end of the processing: with the end-of-process data returning to the ERP system for confirmation and closing of the job order. Thanks to these automated processes, there are no problems with manual data transfer prone to errors. It is a centralised, comprehensive and integrated data management that takes place through dialogue with other more technical and factory-specific systems.
The introduction of the ERP system allows us to offer several advantages to our customers:
Greater information reliability: thanks to data centralisation and its integrated management, an ERP system guarantees greater visibility into company processes and data, and a higher level of reliability of information on products and their stocks, preventing any errors or inconsistencies and allowing us to provide customers with timely and comprehensive answers.
More timely delivery of products: the system allows us to more efficiently plan and manage production, reducing product delivery times to our customers.
Increased customisation of the product portfolio: an ERP system allows you to monitor the products purchased by customers, and offer alternatives and additions in relation to them and the technical and aesthetic specifications indicated
Improved after-sales service: an ERP system allows customers' after-sales service requests to be tracked and responded to in a timely manner, thus improving customer satisfaction.
Do you have a specific enquiry about our light signalling products or need support? Click on the button below and do not hesitate to contact us, we are at your disposal.