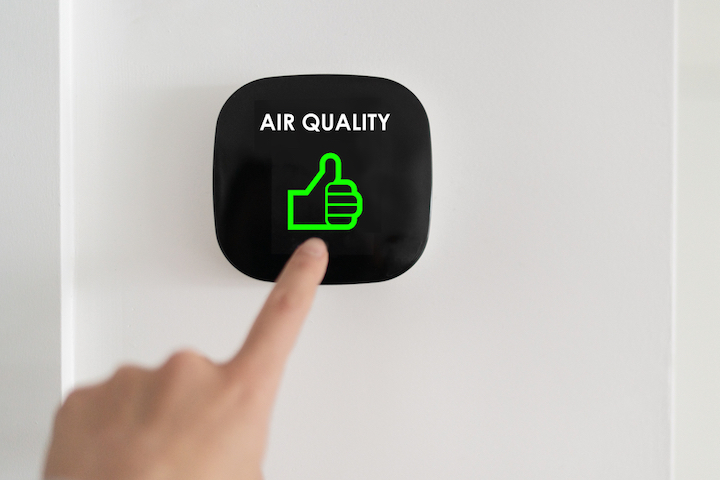 HVAC: air purification with light
In the past, temperature control systems, specifically heating and air conditioning, and air quality control devices each lived by fulfilling their own "tasks". HVAC equipment and controlled mechanical ventilation (CMV) systems, to combat pollution and improve air quality, were designed and operated by operators with different specialisations precisely because they were considered two separate areas of application.
Today, however, especially with the continuing Covid-19 pandemic, we are hearing more and more about air purification in combination with UV light HVAC systems, and the importance of combining these functions. Why and how does this technology work?
Read more about it in this article.
In particular we talk about:

If you would like to keep up to date with the latest news on SLIM application areas and light signalling products, click on the button below and subscribe to our newsletter.
HVAC UV light: what exactly is it
The use of UV light as a method of disinfection dates back to the end of the 19th century when scientists demonstrated that ultraviolet rays could destroy bacteria and viruses. UV-C rays have germicidal properties that can eliminate spores, fungi, bacteria, moulds and mites because they act directly on their DNA, destroying it and inhibiting reproduction or proliferation. One of the main advantages of using UV-C light is its effectiveness: it works successfully against all organisms without creating resistance. To find out more about germicidal UV radiation see the article Germicidal UV-C LED: what it is and how it works.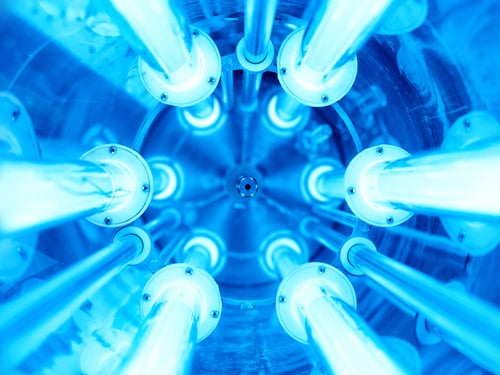 HVAC UV light refers to heating, ventilation and air conditioning devices that contain a luminous solution capable of sanitising the air through UV rays. According to the Ministry of Health, after the recent developments of the Covid-19 pandemic, sanitisation is to be understood as "a complex of cleaning and disinfection procedures and operations that also includes air purification". This practice contributes to laying the foundations for improved environmental conditions, which is one of the primary purposes of HVAC systems. Therefore, today, in the field of environmental comfort management, air purification is also a key factor in achieving optimum quality levels.
What are the innovative aspects to focus on for the development of the HVAC industry? Find out in the in-depth study dedicated to Developments in the HVAC sector: hi-tech systems for sustainable comfort, two experts in the sector give their point of view on the drivers of the moment.
HVAC UV light systems: how they work
HVAC UV light systems are designed to use a particular short wavelength, from 200nm to 280nm, which is capable of affecting the DNA of microorganisms. The ultraviolet radiation produced can be dangerous to humans and animals, so during the design process, the housing for the light is carefully studied so that it does not escape.
The purpose of these devices is to provide clean and healthy air in addition to thermal comfort, to protect people's health. The latest generation of HVAC devices are safe and sustainable state-of-the-art purification systems.
A leader in this sector is Fantini Cosmi, with whom we collaborate for the supply of standard light indicators for HVAC systems. The company, understanding the new needs of consumers, has decided to provide a complete range of products for ventilation, air exchange and sanitation, focusing on the concept of multi-comfort, all-round well-being for people.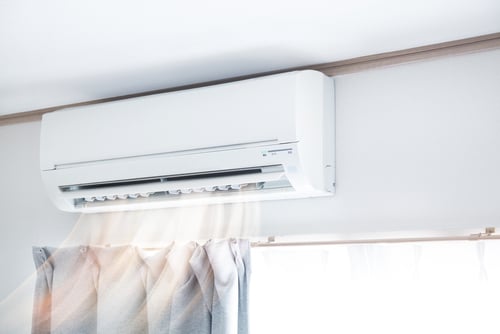 At SLIM, we work alongside several different companies and are also involved in the development of customised solutions with UV-C LED light, as was the case in our recent collaboration with Quick Mill. Through a constant commitment to research, we aim to develop new systems that are safer, more functional and of higher quality. This is what SLIM's technical department is all about: providing our customers with more efficient solutions.
Are you interested in working with us? Click below and feel free to contact us for more information.