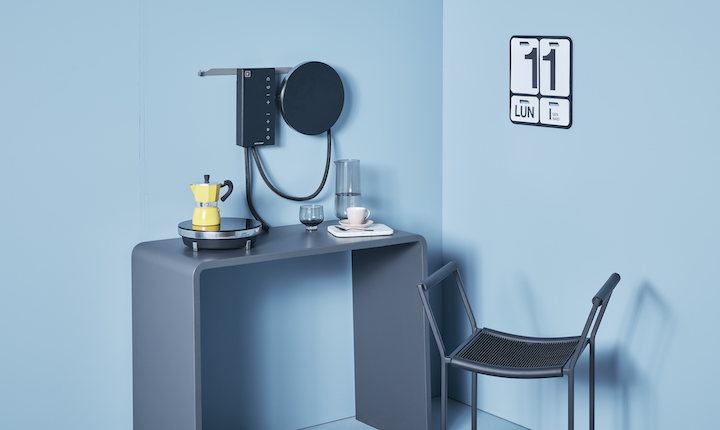 Developments in the HoReCa sector: a conversation with Dario Monti
In the current context of continuous evolution of the HoReCa sector towards increasingly technological and design-oriented solutions, the efforts of manufacturers in the sector are concentrated on the creation of innovative design ideas that aim to distinguish themselves from their competitors. A concrete example is that represented by Fabita, an Italian company, which was created as the evolution of an industrial reality specialised in glass-ceramic induction and extractor hoods.
We interviewed Dario Monti, International Sales and Marketing Manager of the Marche-based company, to understand the innovative aspects of the industry on which they have decided to focus.
In this article, we take a closer look at the design solutions proposed by Fabita for food service equipment and the collaboration with SLIM for light signalling components.
For an overview of what SLIM has to offer for the HoReCa sector read the dedicated article: SLIM solutions for the HoReCa sector.

Are you a professional working in the industry? Click on the button below and download the free infographic to discover the latest design trends for applications in the catering and hospitality industry.
Fabita: an overview of the company
Hello Dr Monti, before we start our interview can you give us some details about your company?
Fabita is an Italian company that was set up around 11 years ago by a few managers from the household appliances sector. The company specialises in electric glass-ceramic induction hobs and hoods for third-party brands. This business has grown exponentially over the last few years due to the development of induction at a global level, which has boosted the business so much that in 2019 we decided to add what could be an identifying brand to the company. The idea was to transform Fabita by creating a line of products under its own name, but with an innovative proposal with a strong personality. Hence the project to work with the internationally renowned design studio Adriano Design, founded by architects Davide and Gabriele Adriano. The request was to deconstruct the classic induction hob and hood, thinking of them in a totally different way to meet the new living requirements.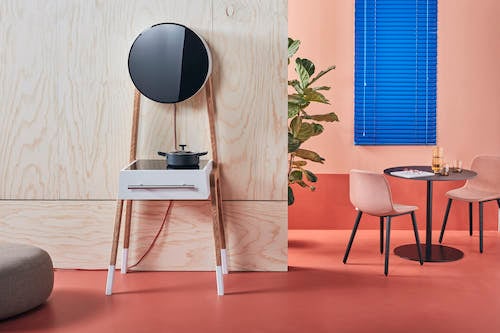 What is your role at Fabita?
I'm Fabita's Sales and Marketing Manager and my role is part of this brand renewal process: I manage the entire brand, from the sales network to the coordination of the marketing department. We've started to market our equipment in Italy through distributors and kitchen manufacturers for the Home and HoReCa segments and now, in 2022, we're about to start selling abroad, from Spain to England, from Vietnam to Brazil, to name but a few countries.
Developments in the HoReCa sector
Generally speaking, what direction are you taking in the HoReCa sector?
Fabita has always operated in the kitchen world, but, since 2019, we have been looking at the HoReCa channel, participating in Host for the first time. We had the opportunity to return live at Host2021 with our new product range, which deconstructs traditional kitchen furniture. It was here that we were able to see what the developments in the sector have been in recent years: we noticed a tendency by all hospitality facilities to renew their kitchens and appliances by focusing on design. The industry's stakeholders have this need to differentiate themselves, not only by presenting their services in a different way but also by presenting themselves with a new, more sophisticated image, focusing on sophisticated and attractive equipment. Just think of the redefinition of the layout of premises where the open kitchen becomes the star of the restaurant environment and therefore requires new components to be put on display.
It is a quest for a quality product that not only requires a unique design but also the technological aspect: when it comes to food service equipment, technology plays an increasingly important role. There are many companies that have invested in machines with advanced technological systems that allow remote control management and we are among them.

Considering the difficult period due to the Covid-19 pandemic, are there any challenges you had to face?
The greatest challenge we faced was the launch of our brand, with a new technological and design identity. We were ready to enter the HoReCa sector by presenting semi-professional products for coffee and herbal tea preparation, with a proposal for niche environments, including offices, hotels and b&b's, when the spread of the Covid-19 emergency brought the whole sector to an abrupt halt. We didn't dampen our enthusiasm and reinvented ourselves, especially on the communication side, to reach the consumer. Unfortunately, we are entering a strange period for hospitality establishments, which has seen a temporary halt to the possibility of getting involved in hotellerie or bar projects. We hope that the sector will recover and that we will be able to contribute to the renewal of these places with our collections.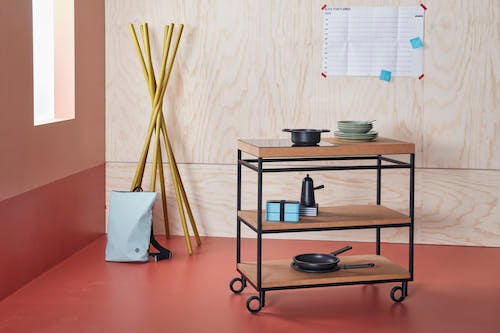 Fabita: solutions for a flexible designer kitchen
Speaking of design concept, what are the features and strengths of your equipment?
The design idea for each of our appliances is based on two concepts: one more

aesthetic and design-related

, and one

performance-related

. Aesthetics are associated with a particular performance of the product, which must arouse an effect of amazement in the consumer. This is where the

idea of unstructured

,

versatile and flexible hobs and extractor hoods

comes from.
Aesthetic language cannot be separated from utility, and our project is not a design project for its own sake but has been created with

practicality

in mind. We started with the concept of '

space-saving

' and came up with solutions that

reduce space

and can be easily transported to hybrid living spaces. On the other hand, from a

performance

point of view, the device must be at the top of its class with

advanced electronics

and

state-of-the-art technology

. Some induction devices have a

separate, remote user interface

so that

cooking can be managed freely

, through

control via smartphone or tablet

. One example is the Ordine collection, an induction hob made up of

two free-standing, independent cooking zones

that can be moved and hung on the wall once use is over. A

flexible free-standing element

to make

living spaces functional and practical

while choosing a

refined aesthetic solution

.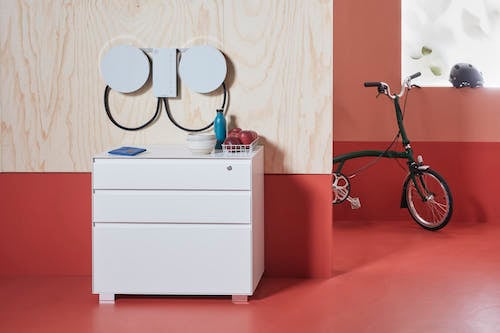 As far as lighting is concerned, do you think it is a crucial aspect to give added value to product design?
Lighting is an integral part of our products, as far as extractor hoods are concerned it is essential for the functional signalling of the appliance. On induction hobs, the lights identify the control zones. You must bear in mind that LED lighting varies according to the type and colour of glass used for the hob. At the moment, white light is a colour identified as the top of the range, light blue is more youthful and red is the more standard colour. In the lighting world, the different colours help and will increasingly help to identify the various positions of the products on offer.
In addition to these purely technical and functional aspects, I believe there is room for developing lighting solutions for aesthetic purposes as well, intending to give a distinctive value to the product layout. For example, the evolution of the concept of chromotherapy for hoods is interesting. While previously this term was only associated with the spa or some particular domestic environment, today it seeks to be reproduced in the kitchen to give the device a new identity and appeal.

The collaboration with SLIM
How did your collaboration with SLIM start?
The collaboration with SLIM started a few years ago for the supply of standard light signals for our third-party brand products, specifically for residual heat detectors with a single light point or with four light points. Since our company produces Made in Italy products, made entirely in our country, we chose another company with Italian know-how that can guarantee high-quality production and organisational processes.
Do you think there is room for developing customised aesthetic lighting solutions for designer hoods and induction hobs?
The concept of the Fabita brand is to offer something innovative. Lighting in this sense can certainly help in defining a new design concept for our products. The company also pays a lot of attention to the choice of new materials for designer cooker hoods and induction hobs. For example, Enigma is an innovative proposal that camouflages the extractor hood with a very thin wooden shelf and two ceramic vases placed on top to hide the motor and filters of the system. Again, if contextualised and accessible, a lighting solution can be integrated into these applications to provide an aesthetic added value to the product layout. So I don't deny that there may be room for development to bring further evolution to our future collections.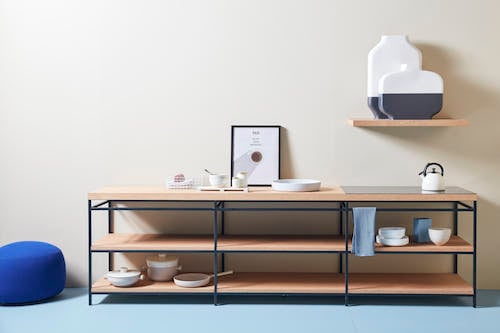 We would like to thank Dr Monti for this interesting contribution.
Here at SLIM, we support the industry in the development of innovative customised lighting solutions.

If you want to know more about our lighting proposal for the HoReCa sector click on the button below and we will be happy to help you.